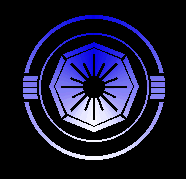 CHIEF'S OFFICE

CHIEF ENGINEER - LCDR Tomas Kocvara
ASSISTANT CHIEF ENGINEER - Position Vacant
DIVISION STATUS
~~~AS OF FABRUARY 28th, 2005~~~
REPORTING OFFICER - LCDR Tomas Kocvara

DIVISION MEMBERS

LCDR Tomas Kocvara
CHIEF ENGINEER
Position vacant - application in progress
ASSISTANT CHIEF ENGINEER
CRMN Sir Charles Bowens
LCARS SPECIALIST / STRUCTURAL INTEGRITY ENGINEER
LCDR Tomas Kocvara
CHIEF DESIGN OFFICER
ENS. Gary Amor
SENIOR R&D OFFICER

No position chosen:
CMDR David Jamison


Matrix Command College Courses Completed:

None

ISFA College Courses Completed:

None

SFA Academy Courses Completed:
None
Awards:

None
Assignments:

LCDR. Tomas Kocvara as Chief Engineering Officer

Promotions:

None


Staff Member's Reports:
1. CE's Report:
I have to appologize to Command Staff, but I have been detained in my personal quarters with flue for more then a week. Now I am back and in full strength to fullfil my duties.
2. Assistant CE's Report:
see above
Research & Development
Ensign Amor is working on Movie Reviews, the project is running under his command.
Projects
1.) Creation of deck-by-deck plans of the Matrix & R&D Development
Although Cmdr. Samet step up in command, this project is still under his command and he is comunication with Engineering Division about the progress and it is moving ahead slowly.
2.) Upgrading Engineering Web Site
This project is still in the initial stages but will be moving into the primary stage of reconstruction soon.
End of Monthly Status Report!
Thank you
Reporting
LCDR Tomas Kocvara
SCC#: 60875
Chief Engineering Officer, USS Matrix NCC-72296
ICQ #: 143868845

DISCLAIMER: All information contained in this MSR, is believed to be correct at the time of submission. Any errors are purely accidental. Please contact me for any updates or corrections. Information must be shared to make it useful; communication is essential!